As both the founder and owner of Frericks Leadership Coaching, Don brings a powerful passion and purpose to his work.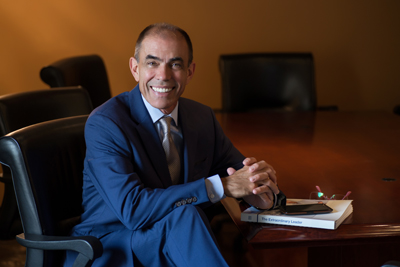 "I don't want to help you improve, I want to help you transform," explains Don, "my purpose is to make the world a better place by creating more Outstanding Leaders. I want to reduce the amount of suffering that has been created by poor leaders and increase the incredible results achieved by the outstanding ones."
Over the years, Don has honed his expertise to address the key needs that leadership demands. "Well over 90% of potential leaders fail because they are not prepared to overcome the complexities they encounter and are unable to make a lasting change in themselves and their organization."
That's why Don does things differently, using five fundamentals as the building blocks to Outstanding Leadership. 1) Develop Greater Awareness, 2) Focus on What Matters Most, 3) Master Powerful Permanent Change, 4) Ensure Success Through Diligent Measurement, and 5) Understand and Leverage Followership.
Through this work, he's helped hundreds of busy professionals to transform themselves into Outstanding Leaders. Recently Don authored, "HOW WE BECAME LEADERS, Themes From 22 Stories About the Journey to Leadership and What It Means for Future Leaders." This work confirmed one ultimate truth and that is that our world desperately needs more and better leaders, faster.
Don brings unique expertise acquired over decades as a Business Manager, Leadership Executive, and Coach.